Today's Goals Mug - Keep Tiny Humans Alive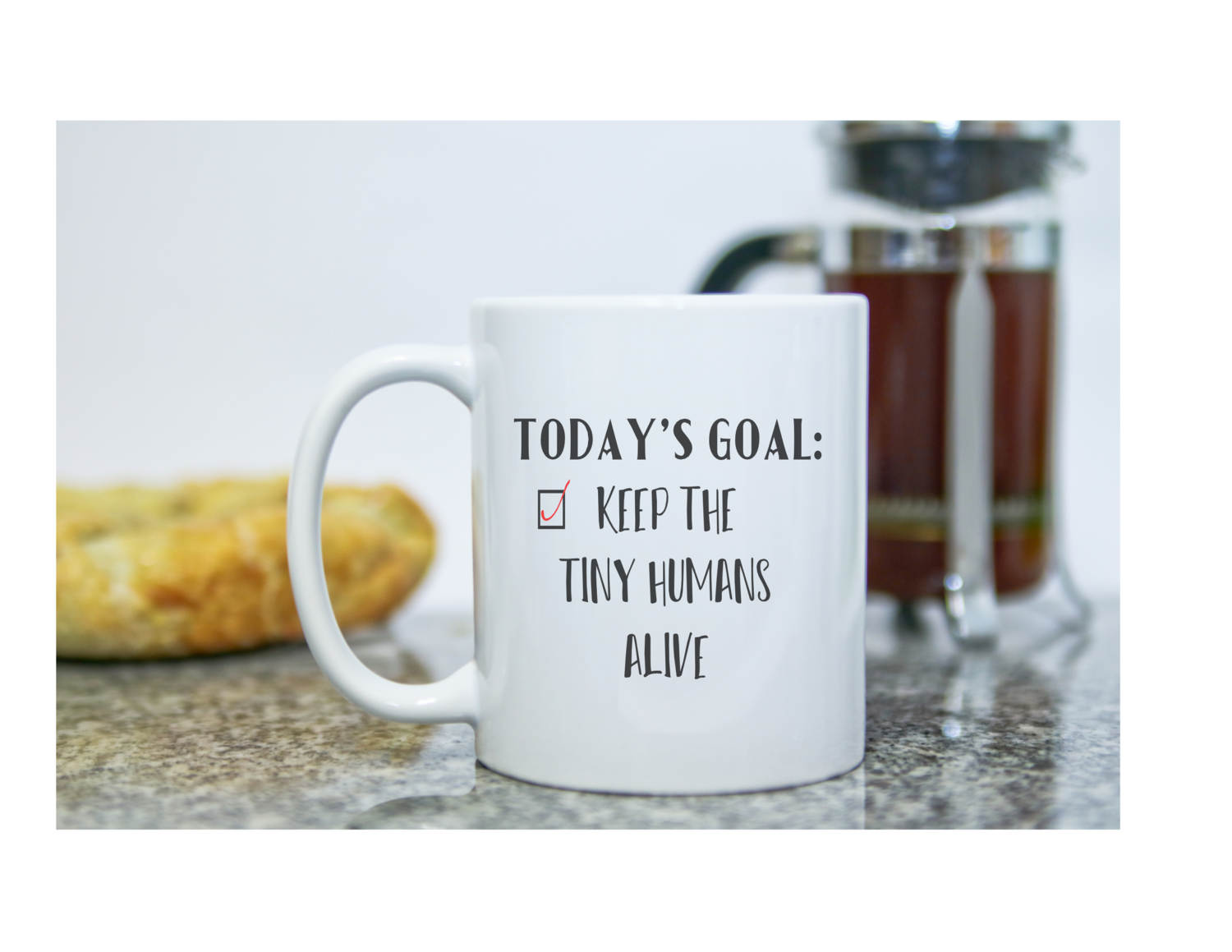 Today's Goals Mug - Keep Tiny Humans Alive
Don't you feel like sometimes... JUST SOMETIMES... keeping your little heathens, I mean, blessings alive and safe is a full time job in and of itself?

Keep this mug as a daily reminder that even though you haven't showered in days and the kitchen is still a disaster from last night's Pinterest fail of a dinner, YOU STILL MET YOUR GOALS! The kids are alive.

Congratulations! Celebratory coffee all around!