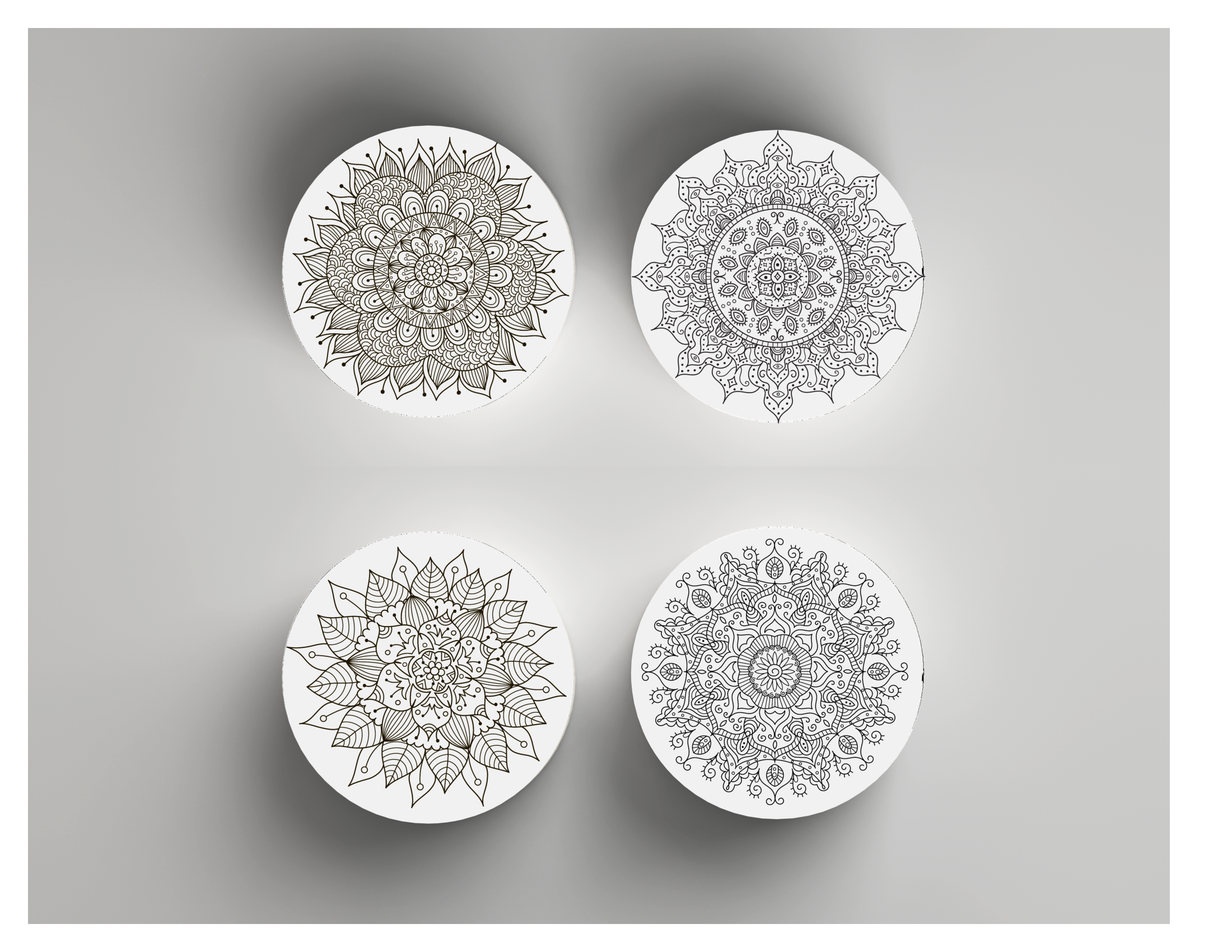 Mixed Mandala Set
We're adults now, so we have to worry about shit like protecting coffee tables. What a drag. It's not that you've turned into your mother overnight, it's just that you spent your hard earned money on these tables and you'll be damned if you'll let them look like you found them curbside at a frat house. Having guests over is enough of a pain in the ass; make hinting at using a coaster easy.
These fun mandala coasters are thick and absorbent. Made of rubber and polyester, they won't scuff up your table or stick to your glass, and they wick away moisture (ugh, that word) like a pro. The fun part? You can act like a kid and color away to your heart's content. The simple black and white is perfect for coloring these in and making them your own. Using washable markers, they can be thrown in the wash to be decorated time and time again.
These coasters paired with your morning coffee are all you need to take the insanity out of your morning and feel calm and collected.

These coasters come in sets of four different mandala designs.